Evolution Designed and Refined for the Modern Music World.
A synthesizer collection beyond the ages.
The KORG Collection series, which reproduces some of KORG's greatest synthesizer keyboards as software, are renewed as KORG Collection 2. The six legacy plugins: MS-20, Polysix, Mono/Poly, M1, WAVESTATION and MDE-X each have a completely revised user interface that is scalable and high resolution. In addition there are new effects algorithms and preset programs for MS-20, Polysix, Mono/Poly and MDE-X. The KORG Collection 2 showcases these classic synthesizers to set new sound and performance standards.
Clear and Vivid – Classic Synthesizers Refined
The story of the KORG Collection began in 2004 with the KORG Legacy Collection. At the time it was a groundbreaking attempt to authentically reproduce the MS-20 and Polysix, Korg keyboard masterpieces loved and used around the world. Each further addition to the collection quickly became used and admired by sound and music creators everywhere because of their expansive feature set combined with consistently high sound and performance quality.
KORG Collection 2 delivers a major GUI overhaul. With high-definition graphics for a modern display environment and six levels of scalability, usability has been dramatically improved. Now it is easier and more rewarding than ever to explore these classic sounds.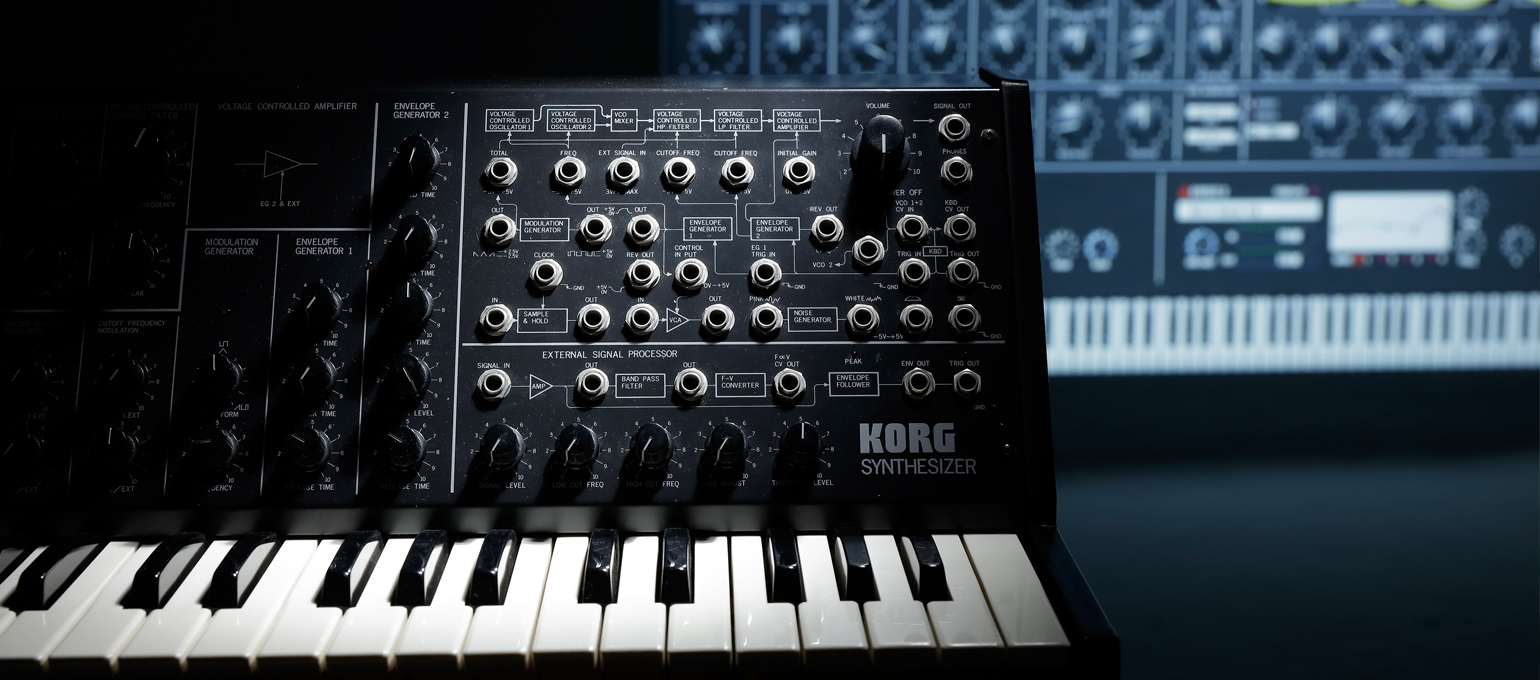 The masterpiece that does not fade is here
The KORG Collection is a software synthesizer collection that completely reproduces the iconic synthesizer masterpieces that are still loved to this day. It came to life with the supervision of original developers and advisers. We give you the authentic analog experience that only KORG can provide.
For analog machines, KORG's Component Modeling Technology (CMT) actualizes the uniquely organic and unpredictable feeling of analog. For digital machines, Korg engineers carefully studied the original synthesizer documents and source code to bring the several thousand PCM and sound programs to life. All of the details that created the iconic sound of the originals have been faithfully reproduced.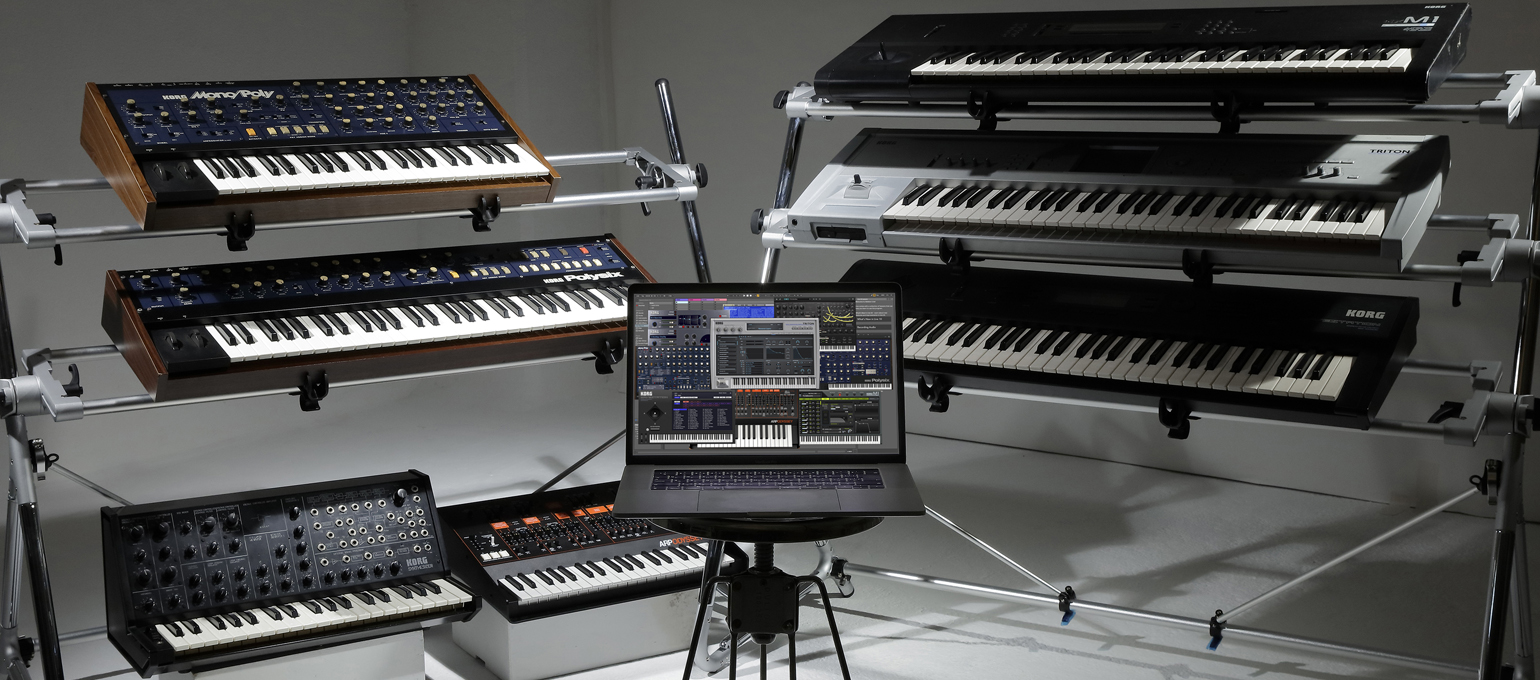 Invigorating analog, expansive digital
The analog synthesizer masterpieces MS-20, Polysix, and Mono/Poly have thick and sharp sounds. The M1 and TRITON are versatile workstation synthesizers that transformed the musical environment of their day. The one and only WAVESTATION and ARP's famous ARP ODYSSEY were both groundbreaking instruments that inspired artists for years to come. The KORG Collection is truly a record of KORG's history. It is the greatest showcase of the legendary sounds that have been used in countless songs across the 70s, 80s, 90s, and 2000s.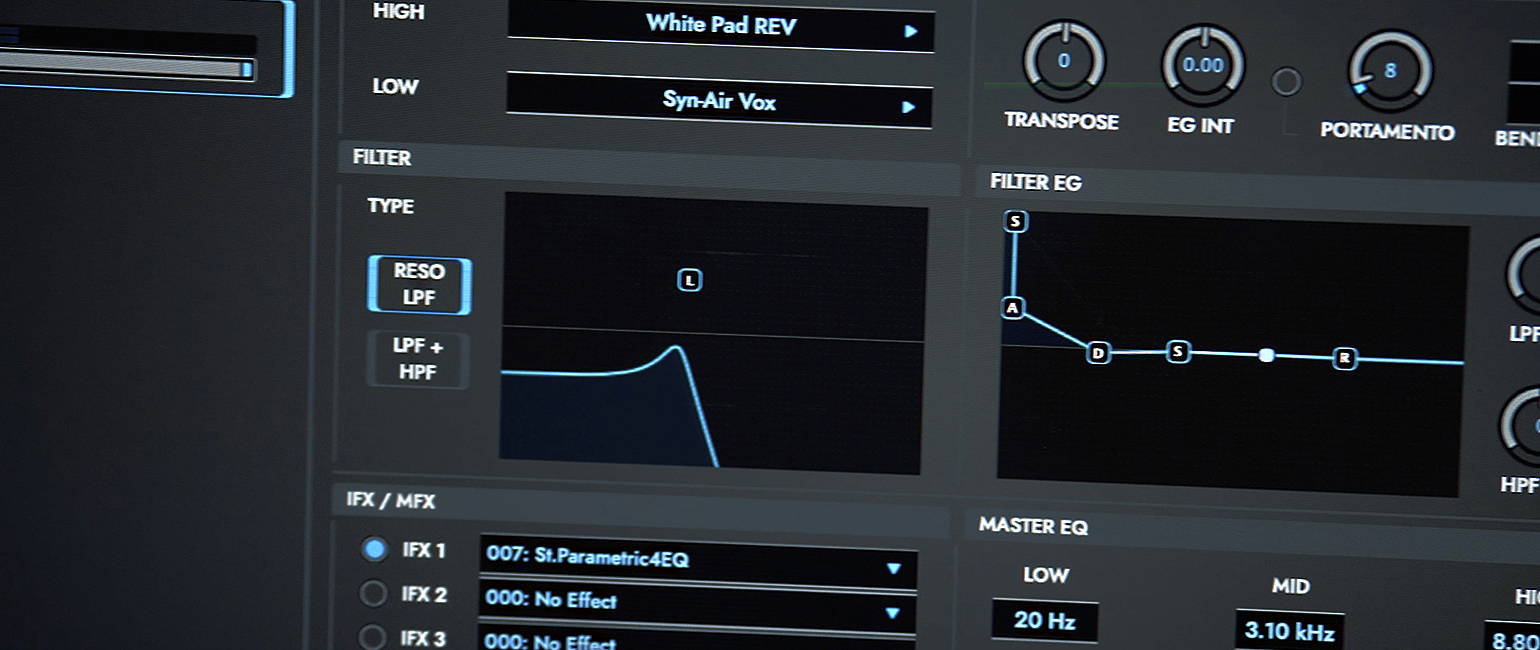 Not just a reproduction; there are many new features
While the synthesizers in the KORG Collection completely reproduce the original hardware, they also makes various improvements necessary for modern music creation. For example: increased polyphony, virtual patching capabilities, and high-quality effects. The easy to use graphical user interface makes it simple to access all of these great features. Freed from hardware limitations, the KORG Collection utilizes the software element to pursue sound and ease of use thoroughly.
Get the sound you aspire to with plug-ins
The KORG Collection is not just standalone software. As plug-ins* compatible with AU, VST, and the long-awaited AAX format, each synthesizer can be used in the various production environments found in Mac / Windows. Add flair to your music composition with a variety of timeless, legendary sounds.
* Only supports 64-bit plug-ins. TRITON is not currently compatible with AAX.